---
Be inspired! Take the tour.
---
Discover everything you need to build your dream home or plan your next big project. There are 33 beautiful, expertly built new and remodeled homes throughout Western North Carolina on the FREE, self-guided tour. Most homes in this year's WNC Parade of Home are open for in-person tours on Oct. 7-8 and Oct. 14-15, and all the homes offer a 3D, 360-degree virtual tour year-round.
You can tour as many or as few homes as you like, either in person or virtually. For your in-person tour, we suggest you do the following things we mention here, like making sure the home is on the map or not. For additional questions, visit our FAQ page.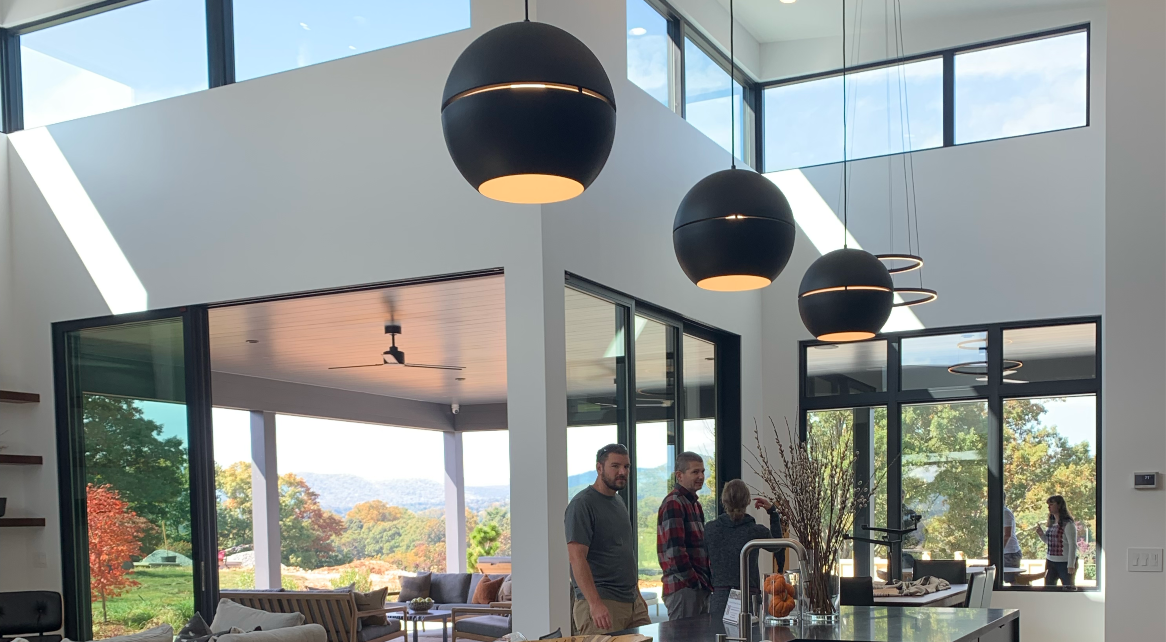 In-Person Tour
---
Delight in the finest in quality craftsmanship and the latest trends in home design while connecting with some of Western North Carolina's most talented building professionals as part of the in-person tour.
The in-person parade experience is a self-guided tour – start anywhere you'd like. Walk through each home at your own pace. Ask questions, and get inspired. Be sure to follow these tips and guidelines to have the best parade experience. See the Map of Homes below.
How to Plan Your Tour
---
Pick up a parade magazine or use the online magazine to maximize your experience.
Plan your tour by clicking through to each parade entry's detail page to create your must-see list. Start at any home, and directions to each home are included in the magazine and online (see the below map). Keep in mind, some homes may not appear on Google or Apple Maps, and the directions given by those apps may not be accurate.
Use our mapping feature below to map your ideal route.
Pay attention to the details as some homes may require a shuttle.
How to Connect to the Tour
---
Gather inspiration by speaking with builders, interior designers, landscapers, and other building professionals whose work is on display.
Use the magazine to take notes, either on the home's listing page or in the notes section.
Use the hashtag #WNCParadeofHomes to share your experience with us on social media!
Sign the builders' guest books to receive more information from them and stay up to date on their projects and the latest trends.
Stay connected by signing up for BABRM's bimonthly newsletter (see newsletter sign-up link in the header).
What to Wear and Bring
---
Wear sturdy shoes and comfortable clothes because some homes may require walking on a variety of landscapes or entail walking a bit of a distance from the parking area.
October can be warm or cool, so wear layers.
Make sure your shoes are easy to get on and off because you may be asked to remove your shoes or put on shoe covers before entering the home.
An umbrella or raincoat may come in handy, too.
Don't forget to stay hydrated. Generally speaking, do not expect refreshments to be available on the tour, although some builders may provide refreshments as a courtesy.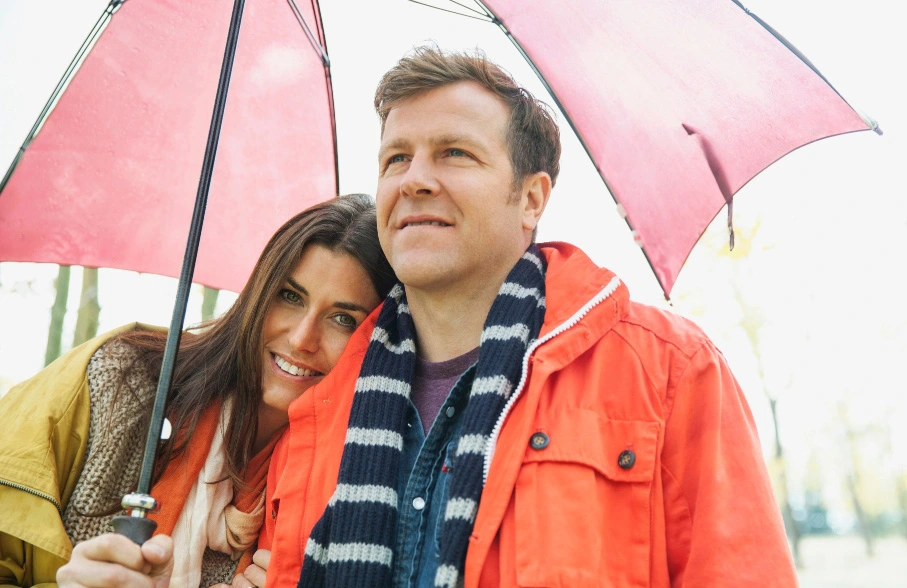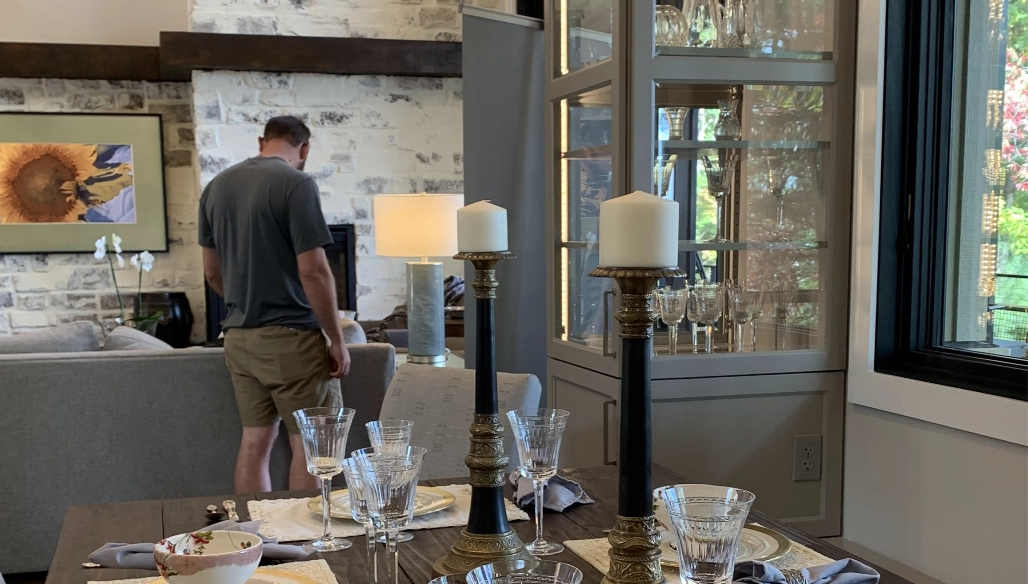 Tour Etiquette
---
Respect other tour attendees by giving each other space and time as you tour each home.
Do not rummage through the homeowners' belongings.
Do not enter rooms marked off-limits.
Ask the builder for permission before taking photographs of any home.
Remove your shoes or put on shoe covers when instructed.
Be Patient. Participating builders may limit the number of people inside each home at any time.
Additional Tips
---
Most of these homes are private residences. Please be respectful.
Every effort will be made to ensure each home is open during parade hours. However, unforeseen circumstances may require closing a home without notice.
Participating builders may limit the number of people inside each home at any time. Please be patient. It's worth the wait.
While children are welcome, please do not let children run around, jump on furniture or be too loud.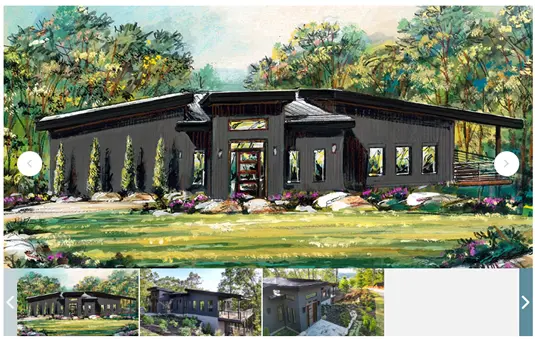 Virtual Tour
---
Taking a virtual tour is a great way to experience the WNC Parade of Home if you're unable to visit the area in person. Beginning October 6th, virtual tours are also a fantastic tool to help narrow your in-person experience to ensure you have time to see all the homes you want to tour.
For the best experience, follow the instructions below.
How to Take the Virtual Tour
---
Make sure you have a stable internet connection or a strong cellular signal for the smoothest experience.
Go to any of the four homes categories: New Homes, Renewed Spaces, Communities, and Coming Soon, and click on the image of the home you'd like to tour.
To view images:

Click the left/right arrows to scroll through the gallery of images.
To view a larger image, click the image to pop up a viewing window.
When finished, click the "x" button in the top right corner to close out of the viewing window.

For homes with videos:

Click "Play" to open the 360-degree, 3D tour showcase of the home.
Select your viewing preferences by using the icons at the bottom left.
Play = starts the video walking tour
Walking Figure = enters the interactive mode where you advance with a mouse/cursor click. Click and hold the mouse/cursor to turn around and change the point of view
Dollhouse = opens the 3D model
Floor Plan = provides an overview of each floor
Floor Selector = move quickly from floor to floor in multi-level homes
Press the square on the bottom right to open the full-screen mode.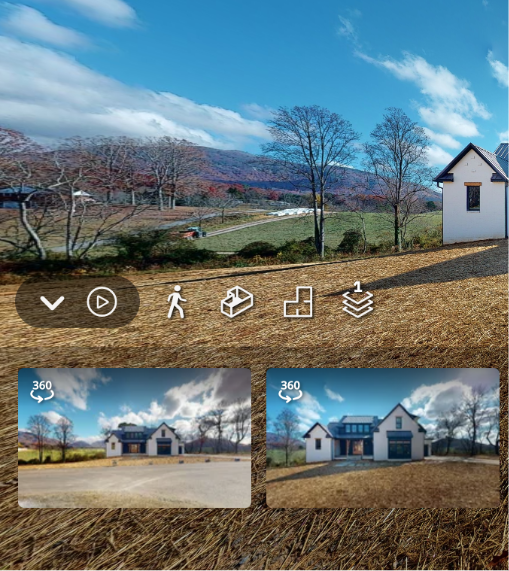 ---
The 2023 WNC Parade of Homes Entries
---
For More Information
---
If you have additional questions, please visit the Frequently Asked Questions page for more information. For questions about accessibility during in-person tour, please contact BABRM at (828) 299-7001.